Projects
All past, present and future projects from KAPOWAZ INDUSTRIES.
ePBT Creative Studio

Interest Check
Inspired by your favourite creative tools, ePBT Creative Studio features dark grey alpha keys with sublegends for your most-used commands, along with two complementary modifiers themes, in sky blue / navy and orange / maroon.
DSA Gotham is a modern take on retro-computing keycaps, combining a geometric sans serif typeface with clean icon modifiers and a uniform profile.
Overlook Deskmat

Interest Check
A deskmat incorporating a vivid, 70s retro full-colour print inspired by the famous Hicks Hexagon pattern seen in a certain creepy hallway in Colorado's most infamous (fictional) hotel.
Uniform profile PBT keycaps with crisp dye-sublimated retro legends inspired by the Saturn V rocket and NASA Apollo moon missions.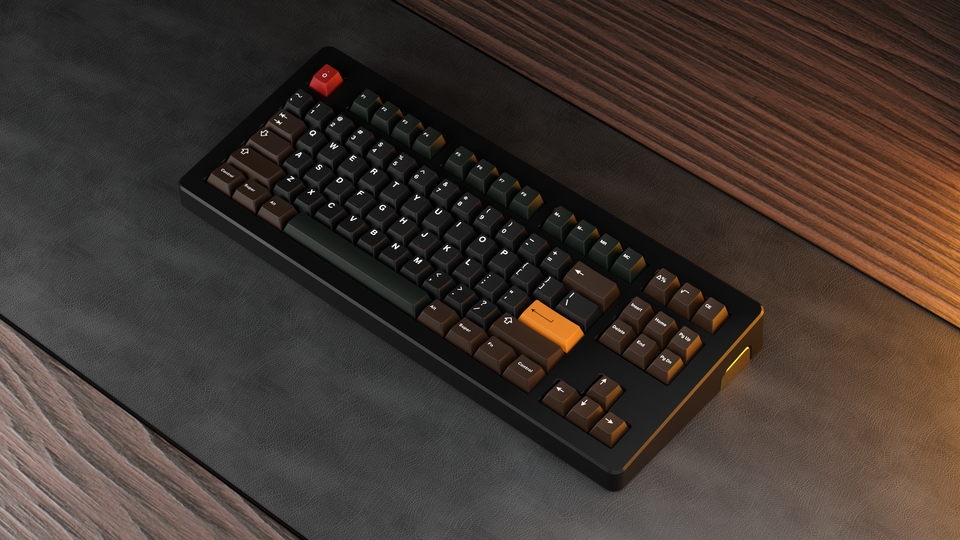 GMK Taschenrechner

Concept
A concept in development based on the iconic Braun ET66 pocket calculator.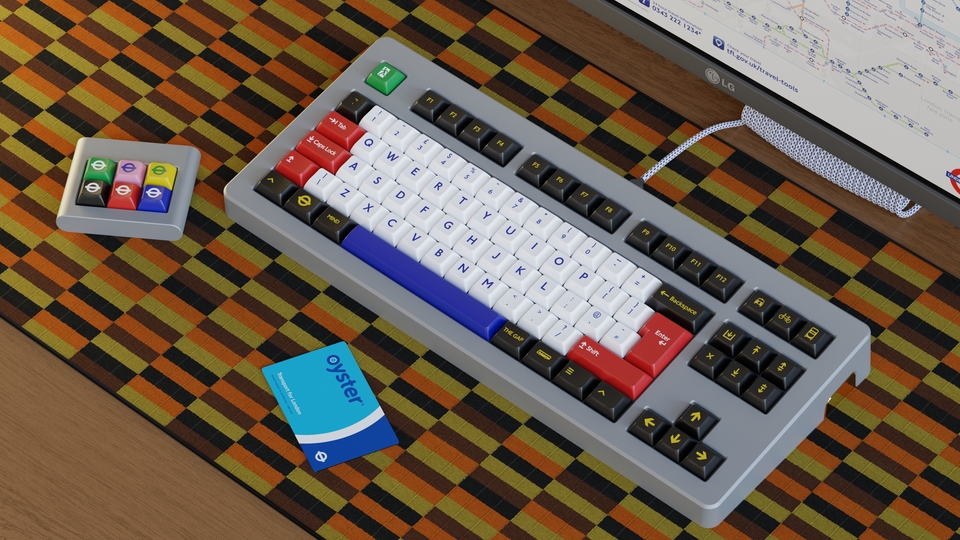 A concept based on the colours, typography and iconography of the London Underground.